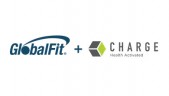 Charge Virtual Nutrition
CHARGE provides evidence-based virtual health and nutrition programs. You will meet with a Registered Dietitian who will implement a complete 1-on-1 nutrition program specifically designed to answer your nutrition related questions, meet your health goals, individual needs, and busy lifestyle.
Redemption Instructions
Log in to view the redemption instructions for this offer.
Participating locations include:
There are no locations for this offer that match your location preferences.